Step by step instructions on how to reset your password if you have forgotten it.
1. Go to the OPI BLUE sign in page https://managegrain.com/sign-in
2. Click on the forgot password link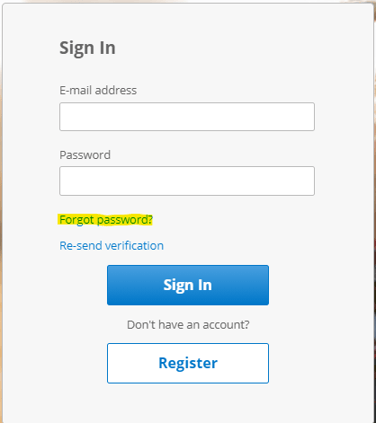 3. You will be redirected to a page where you will need to enter the email address you used in registering for the account. Please note that the email address is case sensitive. For example, if you signed up for an OPI Blue account using the email "Name@hotmail.com" then the email address you would enter here would have to be "Name@hotmail.com" and not "name@hotmail.com". Once entered click next and an email with a link to reset the password will be sent to that email address. Once received click on that link and enter the new password.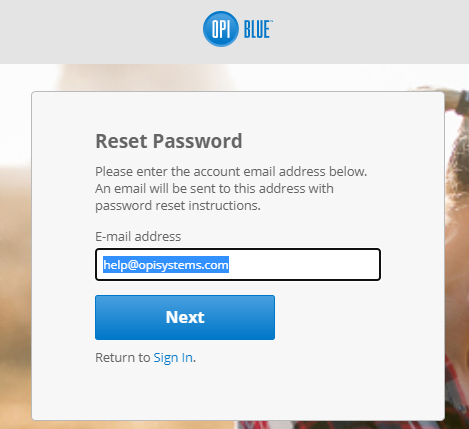 4. Once the password has been reset, return to the sign in page and enter your email address as well as the new created password.
5. If you are still experiencing issues after that, then try using a different browser or clearing your cache and try signing in again.