StorMax Monitor Update Process

Some StorMax monitors manufactured from 2018 to 2020 need to be updated by OPIsystems to support the new moisture cable.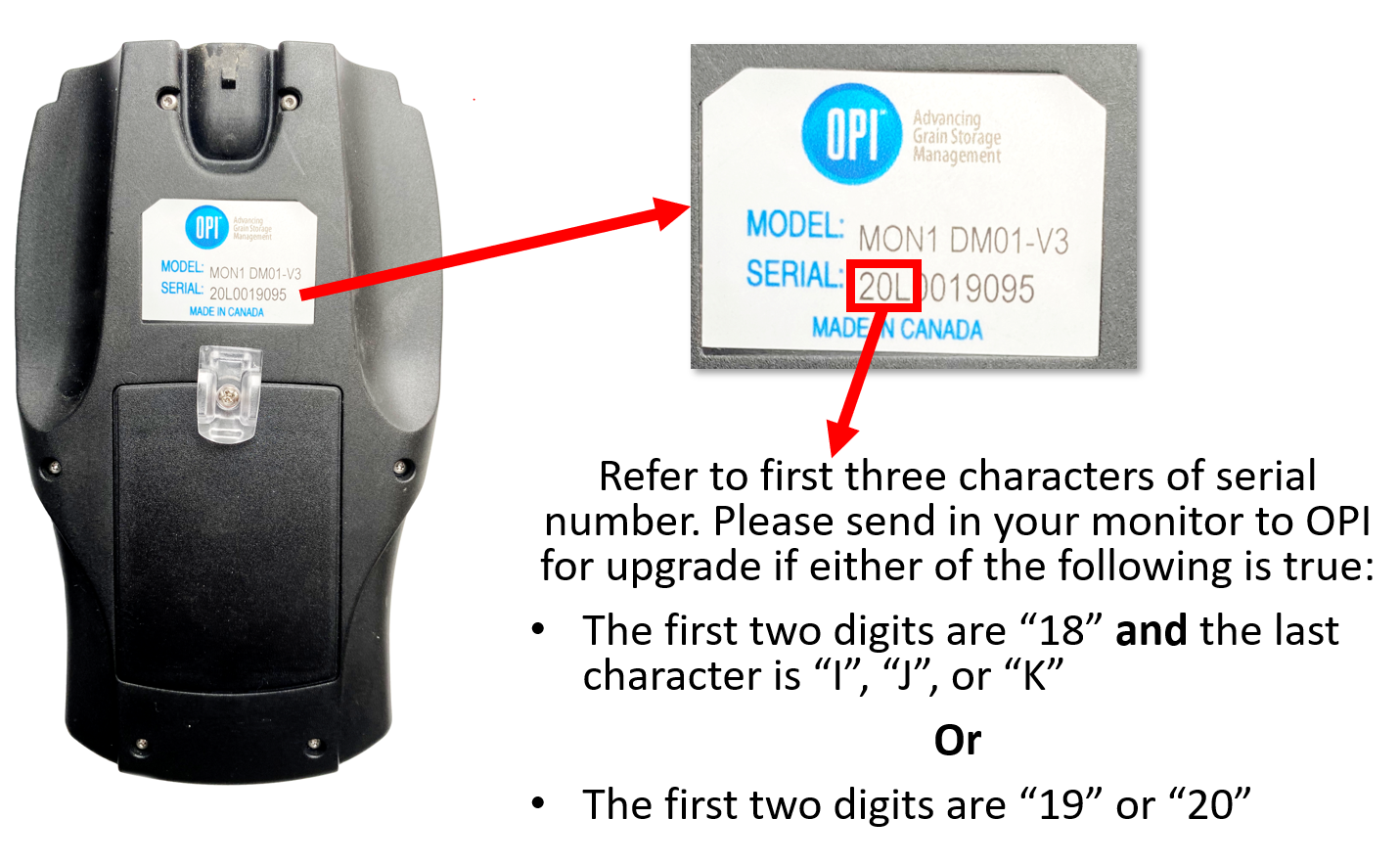 If your monitor requires OPI to update please complete the form located at the following link to begin the process: StorMax Upgrade Form
About This Document
Follow the steps in this document to upgrade the firmware of your StorMax monitor.
Note: If you encounter issues with this process, please create a support ticket at this link: OPI Support Ticket.
Please see the document at the following link to learn more about the new StorMax firmware: Whats new in StorMax firmware 4
StorMax Monitor Upgrade Process
Initial Setup
You will require the following equipment to update your monitor:


StorMax monitor to be updated
KITU adapter
USB A to B type cable




Download and install OPI IntegrisAdvance software please download here.
Download and run the StorMax firmware update file appropriate to your region and language. Refer to the table below.



Notes:


Record the folder location where files have been downloaded. Typically this will be your PC's "Downloads" folder.
OPI IntegrisAdvance software and StorMax firmware update files will work only with Microsoft Windows PCs.

Your PC may provide warning messages regarding the above download files. Examples of these warnings can be found below


These files have been verified by OPI and these warnings can safely be acknowledged (click "More info" then click "Run anyway" button.)
Upgrade Process
Connect your StorMax monitor to the computer using the KITU and USB cable
Power on your StorMax monitor
Open the Integris Advance application. IntegrisAdvance should display information as in the picture below.

Click the Program Update button in Integris Advance.

Select the firmware update file you downloaded above and click the OK button.

IntegrisAdvance will begin the update process and will take approximately 12-15 minutes.

Note: Do not disconnect the monitor until the process has completed otherwise damage can result

Turn off your StorMax then turn it back on. Verify that the firmware version displayed in the bottom corner matches the version you selected. See picture below.

Note: Version number displayed in above image may be different from the version you see on your monitor.